Electrical and electronic technical applications requiring precision machined, high permeability soft magnetic alloy, with a low coercive force and low losses, in the range from 0-100 kHz typically specify MuMETAL® Round Bar. Primary use of Round Bar is to produce machined or forged components such as current sensors, high precision current transformer cores, or ground fault circuit breaker (relay parts).
Atmospherically controlled Perfection Annealing is required after machining, forming, forging, or welding to provide maximum shielding performance. Read more about obtaining optimum magnetic properties.
Our MuMETAL® Round Bar is stocked in diameters from 0.250" to 8.17" [6,35mm to 207,5mm]. Custom diameters and lengths are available upon request. Note: Priced per linear Inch. Volume discounts available.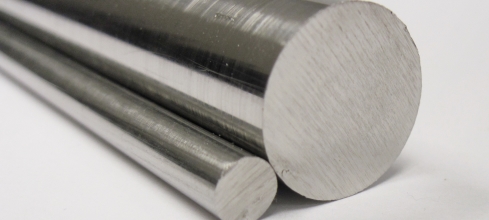 We stock nine diameters, but can fill custom size orders to meet your requirements.